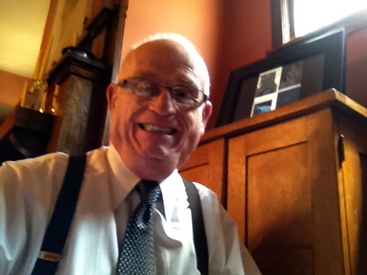 Jimmy Pickett has been working as a life coach, a licensed counselor and a certified addiction counselor since 1970.

Education:

Masters of Science with major in clinical psychology – University of Evansville, Evansville, Indiana
Masters of Divinity - Princeton Theological Seminary
Bachelors of Arts with major in Philosophy – University of Maryland

Personal/Cultural History
Caucasian/Native American Heritage

Grew up in Chicago and Oklahoma

Spiritual History:
Native American
Christian
Buddhist

Employment:

Minister, Presbyterian Church

Director, Alcoholism treatment Center

Counselor/therapist: Community Mental Health

Counselor/chaplain – Correction Center

Counselor/therapist – Private Practice

Life Coach - Private practice

Location:
P. O. Box 6559
136 30th Street
Wheeling, WV 26003
Phone: 304 639 2179
Email: pickettjf@gmail.com
Availability
Email
Phone
Email
Skype/Face Time
In person

Philosophy: My belief is that all of us deserve the help of each other; that if one of us is not doing well, none of us is doing as well as we might. Whether our framework is Christian, Buddhist, Hindu, Muslin, Jewish or another, we can learn to celebrate that we are on this journey together and together build a loving, healing community. We are more alike than we are different from each other. We may have unique talents but this does not affect the fact if we look honestly and deeply within ourselves we will see every other human.

We all have a wise, inner voice although many of us have learned to not listen to that voice. Coaching can help us rediscover that voice and allow it to guide us in our life journey.